Valentine's Day Party, Birthday, Parent/Teacher Conferences.
I have consumed plenty of sweets this week. It is time to kick the sugar habit for a little bit!
Whew! What a week. It was busy but energizing. I love the February Parent/Teacher Conferences. At this point in the school year, I know all of my parents well and have built a strong relationship with them (hopefully!!). We celebrate their child's growth and can focus on their goals for the remainder of the year.
This year, I had the children complete some informal self-reflections. I adapted one used by the 2nd grade team at our school. It was very interesting to see how the children perceived their classroom work habits and social skills.
Grab it for free!
A lot of the children asked if they could circle both true and false. Some of the children who struggle with confidence, marked false for all of the questions. This allowed parents to see how confidence affects the way they view themselves. It was very telling . . . a lot of parents replied with a "Wow" when I showed it to them.
The other self-reflection I had them complete showed parents how the children see their strengths and needs.
I had them take a big piece of white construction paper, fold in half, and then fold it in half again (leaving 4 sections). I gave them the following sentence prompts.
I am the best at . . .
I need the most help with . . .
My favorite part of the day is . . .
I need to work on . . .
My favorite was one little girl who wrote, "I am the best at staring contests." I didn't get a picture but it sure made me chuckle when I saw it!
I also had a little one say that he didn't need to work on anything because he was perfect. Ha! What confidence!
I had to set him straight on that one and explain to him that EVERYONE has things they need help with and things they need to work on . . . even Mrs. Teddy -
I know, that was a surprise for him too! :)
- his parents -
even more shock
- and himself -
INCONCEIVABLE!
I need the most help with reading.
My favorite part of the day is word work.
I am the best at writing.
I need to work on math.
I need the most help with getting along with friends.
My favorite part of the day is reading.
I am the best at computer.
I need to work on listening.
I need the most help with math.
My favorite part of the day is P.E.
I am the best at reading.
I need to work on math.
The second season of
House of Cards
came out today. Perfection! Can't wait to see it!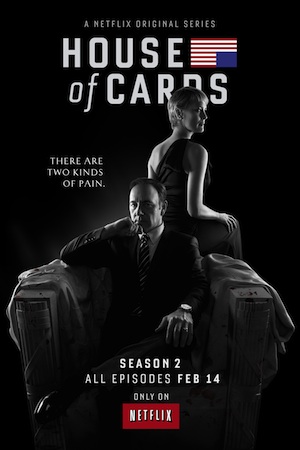 Maeve and Gibson had their Valentine's parties at school on Wednesday. Their Valentine's turned out so cute. You can grab them by clicking on the pictures below. File them and use them for next year!
I printed these on white cardstock and then I attached these adorable lip whistles that we got at Michael's to his Valentines. I'm sure the parents of his classmates are thanking me. :) Of course, I didn't grab a picture of his finished product . . . but trust me, they were cute!
We got mini bubbles with a heart wand from Michael's. Maeve signed her name and I used sticky dots to attach the bubbles to the Valentines. I also printed these on white cardstock AND I did manage to snag a picture of hers.
Tickets to see
An Evening with John Legend: The All of Me Tour
go on sale February 19th. I really want Mr. T and I to go. We've never seen him in concert but love listening to him. It is also at an
incredible venue
in Kansas City.
I'm off to enjoy my
**4**
day weekend and listen to
Love in the Future.
~ Happy Valentine's Day and Happy Weekend ~